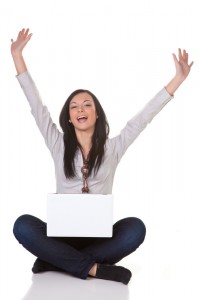 I offer one-on-one and group Excel training in San Francisco. Lessons are structured around the client's needs.
Individual Rates: Start at $150 per hour
Group Rates: Start at $1000 per day
In A Day, Unlock The Secrets Of A Spreadsheet Master
As an Excel expert, I am able to help all skill-levels. My services are especially cost-effective for beginner users, as I demonstrate the best tips and tricks to get over the steep Excel learning curve.
Build your skills and confidence using Excel!
create useful and professional spreadsheets that look

like a pro made them

learn to write and understand formulas in the worksheets
explore key aspects of data analysis, charts, and reporting
learn to handle printing challenges
work on common business tasks like time cards, invoicing, and order forms
learn how-to troubleshoot,

reduce errors, and save time

even learn to use pivot tables, and MUCH, MUCH MORE…
Interested in improving your comfort level using Excel? Ready to impress your boss and co-workers? I am a friendly and patient instructor, and I truly want to see all Excel users work more effectively.
Contact Me
"Excel Girl was patient and very understanding, and tailored her teaching style to my needs. Will be back for more classes. So worth it!"
—Mark R.

"Kirsten helped me through a rough spot in my data analysis for a research project. She was knowledgeable about the Excel functions I needed and flexible in scheduling online meetings to meet my needs. I will recommend her to my colleagues who need quick, efficient and effective Excel Coaching."
-Lorry S.